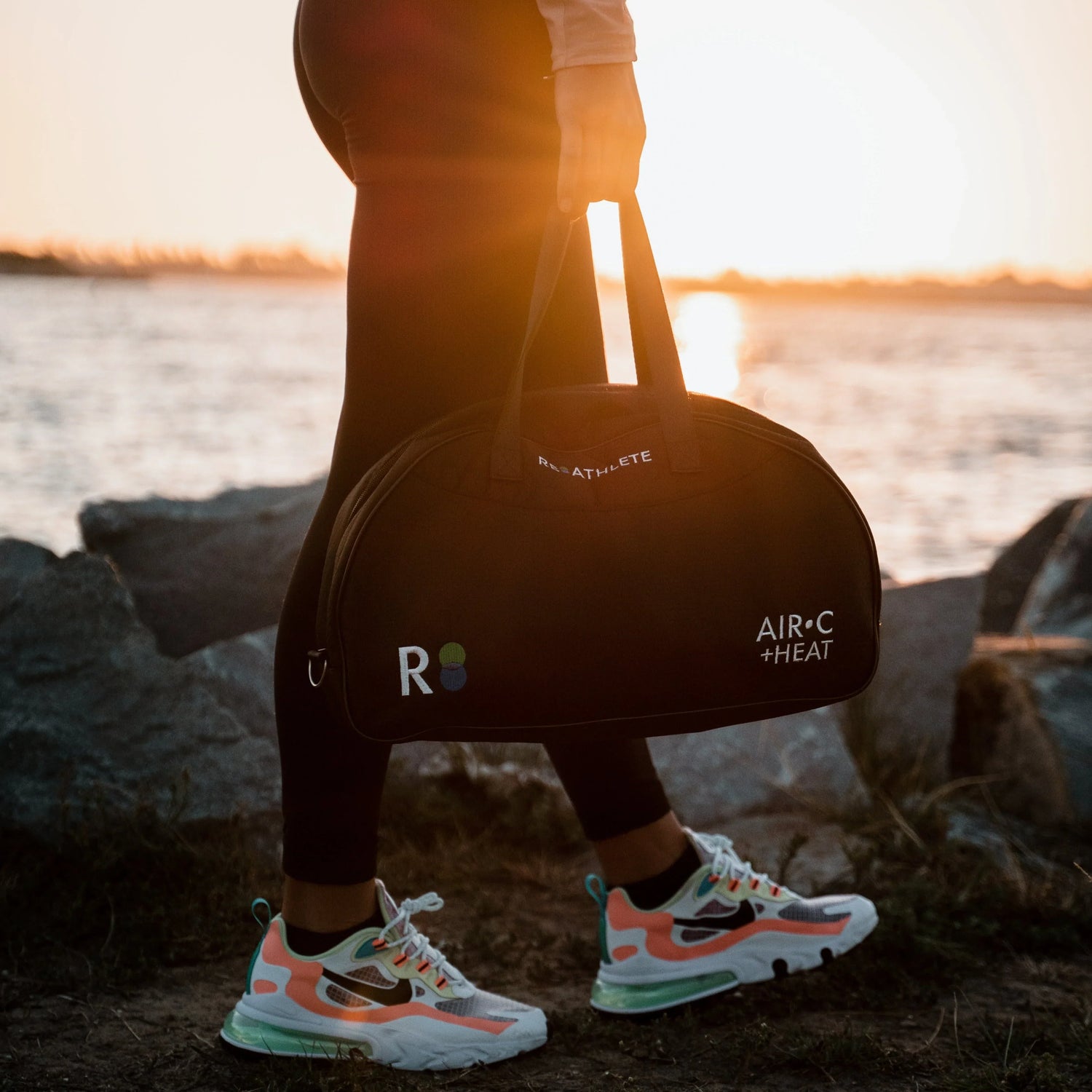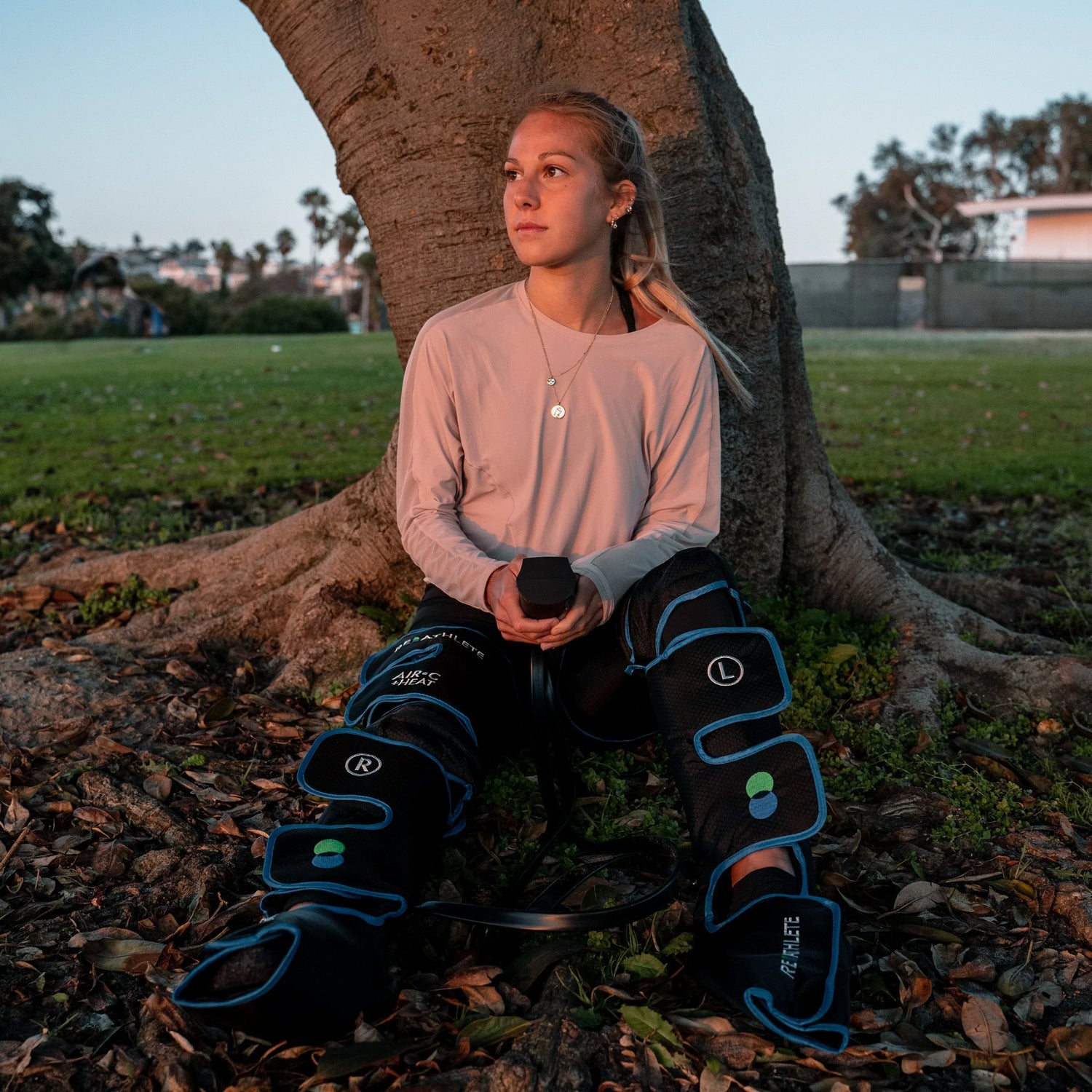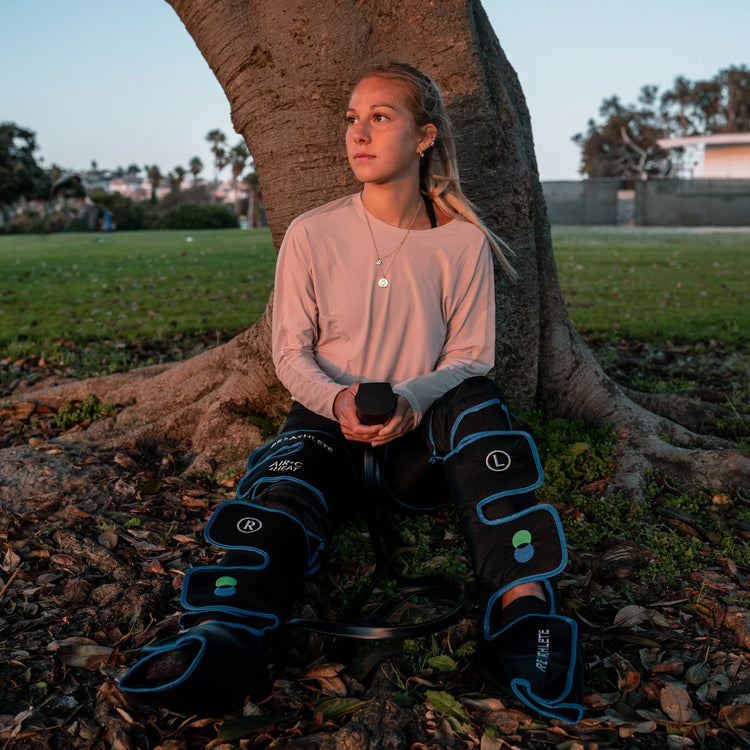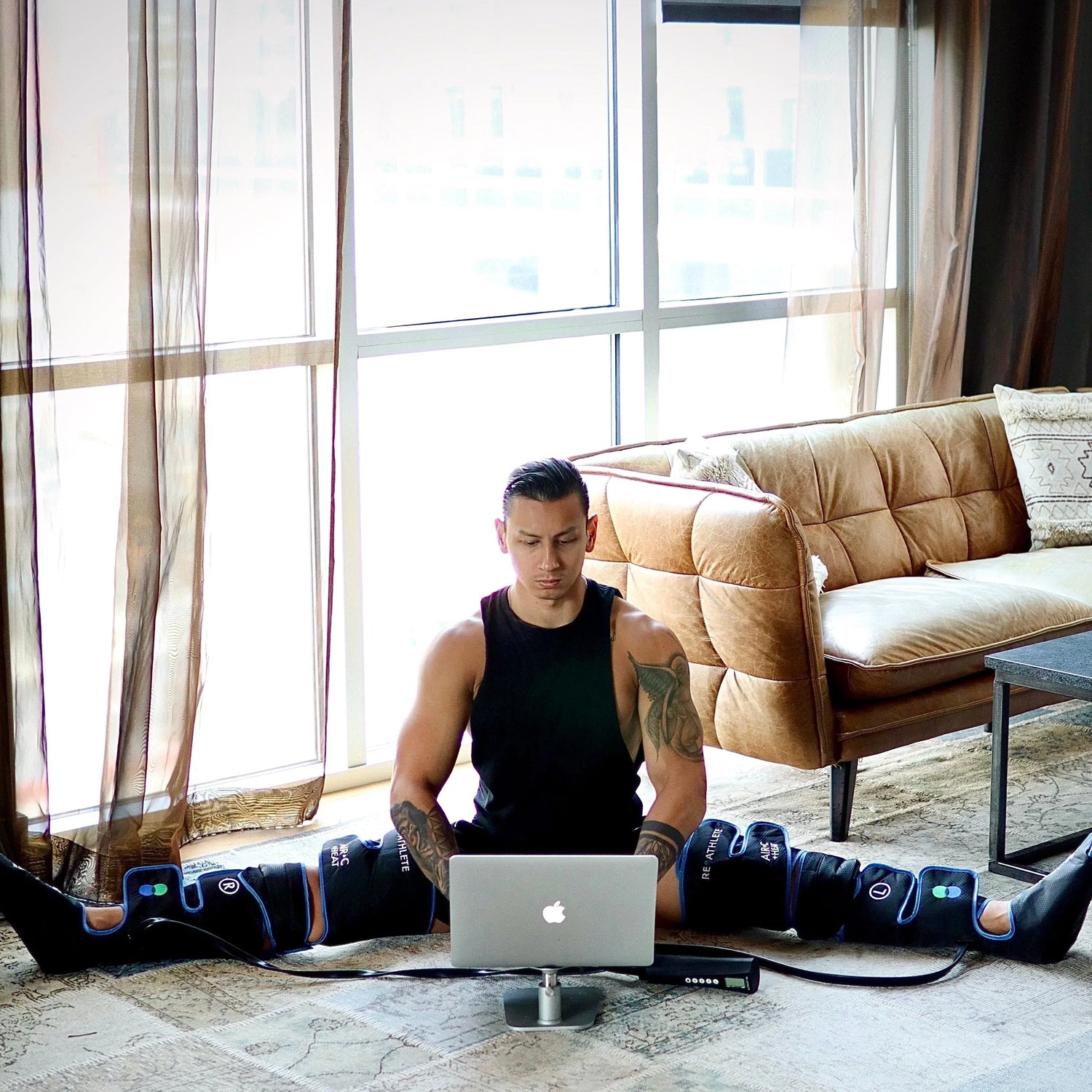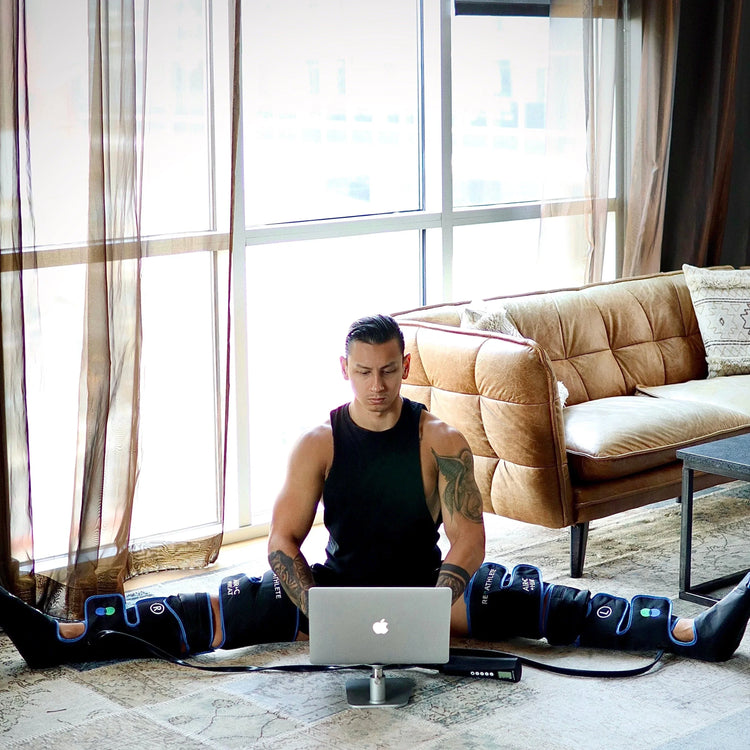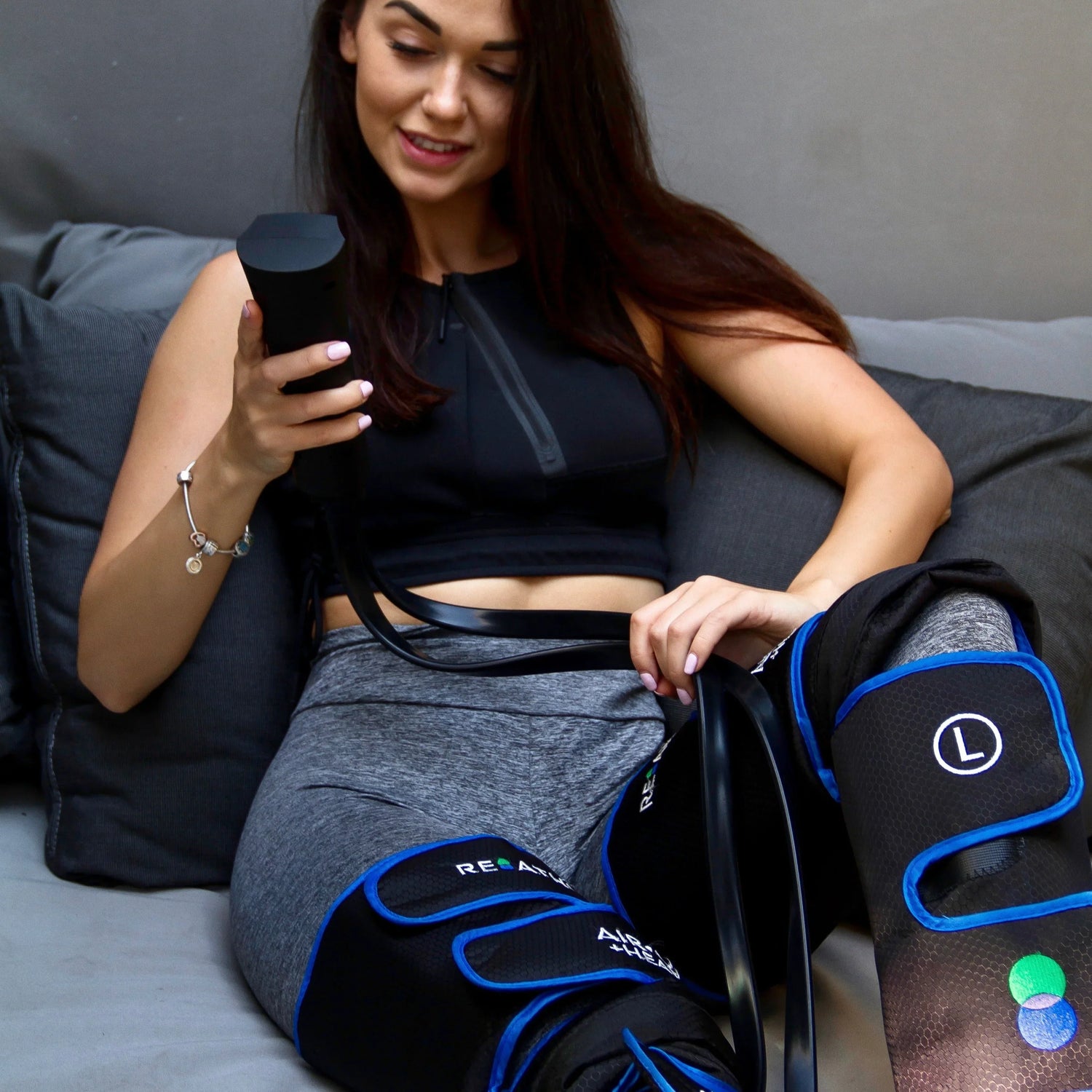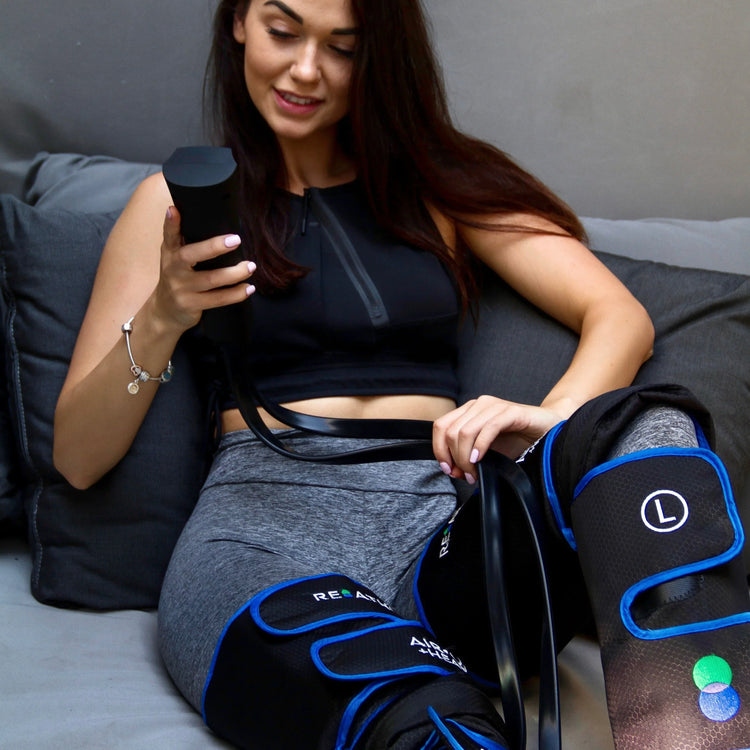 REATHLETE

Leg Massager AIR-C HEAT
Sale price

$129.99

Regular price

$199.99

Unit price

per
This [limit-type] has a [limit-qty]-item limit per order
A little patience goes a long way.
This item is not available just yet, but you can Pre-Order it now.
Check out our Pre-Order Policy to learn more.
Share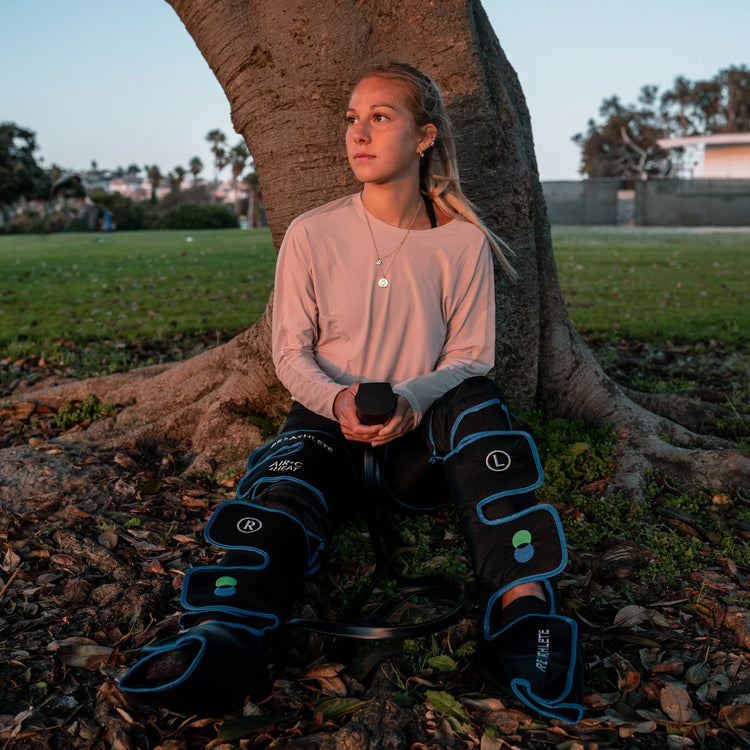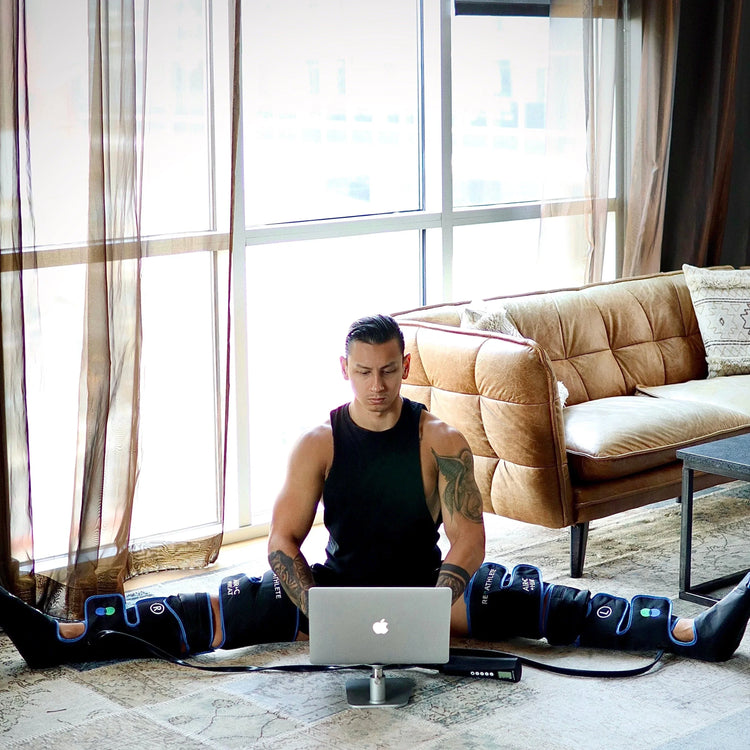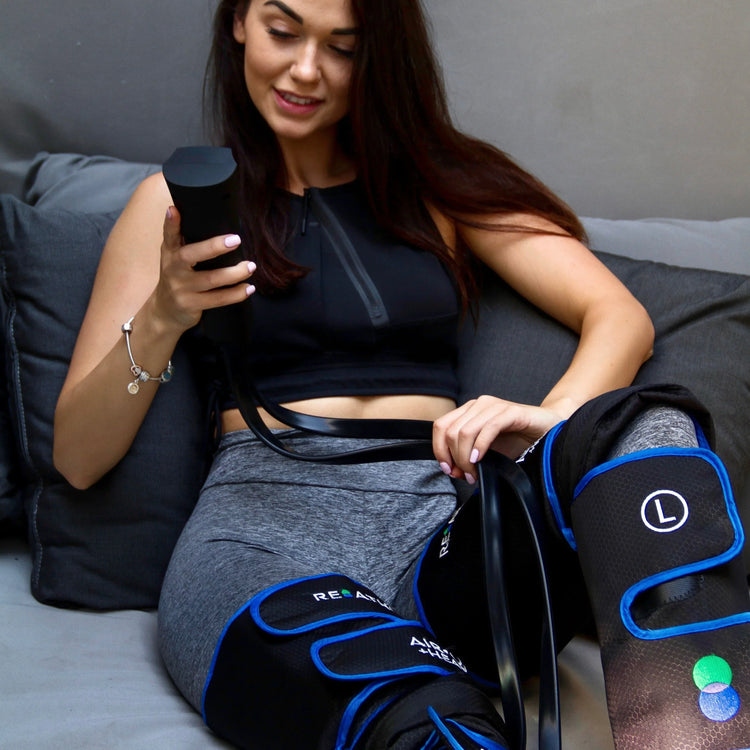 Pro-Grade Compression Massager
The Ultimate Massage Kit by REATHLETE for fast and deep recovery, using personalized compression and targeted percussive therapy. A holistic approach to rejuvenating the body.
Comes with a free BONUS travel bag. You can have a therapy session wherever you are.
GET BACK ON YOUR FEET - A busy, fast-paced lifestyle has you on your feet pretty much 24/7. And when it's time to train or wind down at the end of the day, your legs are sore and achy! Our aim with REATHLETE's leg massager air compression leg wraps is to provide you with a reliable device that will help you recover quickly and allow you to do what you love, without limitations.
3 INTENSITIES AND 4 MODES - The leg circulation machine comes with three intensities (Low-Middle-High), three modes, and an optional (targeted) heat knee massager for pain relief. Adjust every therapy session according to your needs for that day. Secure your legs with the attached straps, use the handheld remote control, sit back, and let your feet, calves, and thighs loosen up and relax.
FULL LEG COVERAGE MASSAGE - An intensive work out regime requires ample recovery time to avoid injury and reach peak performance levels. Our electric muscle stimulator machine targets your legs, loosening up tight muscles and breaking up stubborn knots. It promotes venous return and has the potential to drain excessive lactic acid, even with 1 hour of use per day!
INCREASED BLOOD FLOW DECREASED INFLAMMATION - As you get older, you might experience inflammation and soreness. You can use the leg compression massager for circulation every day, or whenever you need it to improve blood flow. Our foot and leg massager is made with high-quality breathable fabric and is durable for long-term use!
A PERFECT GIFT PLUS 1 YEAR EXCLUSIVE WARRANTY - Either at home or the office, you can get all the benefits of compression therapy using REATHLETE's leg air massager. If you or a family member is feeling in need of a relaxing, highly effective massage our compression device can do that for you

Features
3 Massage Modes + Heat- Adjust the treatment to your needs. 3 options to choose from.
Upgraded Rip-Stop Fabric- This fabric is strong and rigid to ensure superior compression and better durability for frequent use.
Premium Hook & Loop Fasteners- These high-quality wide fasteners hold better, no matter the pressure, and last longer.
Travel Bag Included- Take your AIR•C +Heat with you to your gym, office, or hotel. 
Product Dimensions
Foot- 25CM, circumference (with the hook & loop to adjust the size ): 22"
Calves- 42CM, circumference (with the hook & loop to adjust the size ): up to 25"
Knee- 8.5CM circumference (with the hook & loop to adjust the size ): up to 25"
Thighs- 21CM circumference (with the hook & loop to adjust the size ): up to 30"
This package INCLUDES leg wraps extensions that can make the leg massager fit on anyone's legs, even swollen legs or just natural big size!
The extension can add 7.5 inches on each side that will fit your whole beloved personal needs!
Package includes:
1 Remote control
2 leg sleeves
1 carrying case
1 AC adapter
1 color box package
4 extension size pads
Place the massager sleeves on your legs. Keeping your legs flat on the bottom. Note that the sleeves are marked L and R for Left and Right to indicate leg placement.
Use the hook and loop fasteners to secure your foot, calf, and thigh inside the massager. secure your legs tightly.
Insert both air pressure connectors into the control unit.
Plug the AC power adapter into the outlet
sit comfortably. Not recommended to cross legs.
A deep, relaxing compression therapy session for your whole leg. Hugging the thighs, calves, and feet you'll experience the rejuvenating properties of the REATHLETE AIR-C Leg Air Massager. Adjust the heat level according to your individual needs and feel the stress leaving your body and the tight muscles loosening up!
Choosing a selection results in a full page refresh.
Exclusive Deals
Enter the code you heard on the radio below to access these exclusive deals.